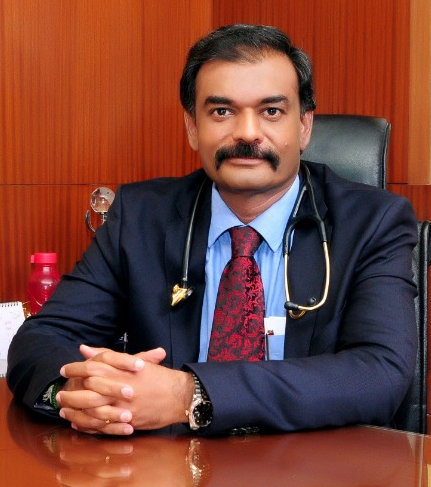 We're committed to bringing healing
We are a leading healthcare provider in Chennai with a commitment to continuous quality improvement, setting new standards, providing curative, preventive, and evidence-based medicine in an ethically based cost-effective environment using state-of-the-art technology. We strive to excel in anticipating and meeting our communities' needs, wants and expectations in an environment conducive to teamwork.
Started as a general diabetes hospital today we have evolved to a centre providing complete multi-speciality diabetes care to patients hailing from different corners of our community. Our highly skilled team of doctors headed by Prof. Dr. V. Balaji who have more than 25 years of clinical experience steers the care every patient deserves.
We are a Patient friendly organization, with specific emphasis on providing excellent care for our patients with diabetes.
Our Centre is a multidisciplinary speciality hospital with Physicians, Cardiologists, Nephrologists, Neurologists, Urologists, Podiatrists, Ophthalmologists, General Surgeons, Vascular Surgeons, Plastic & Cosmetic Surgeons, Gastroenterologists, Physiotherapists, Pulmonologists, Psychiatrists, Haematologists, Laparoscopic Surgeon, Rheumatologists, Gynaecologists, Dermatologists, Radiologists and Dentists, making the treatment of co-morbid conditions easier for you.
Our Institute provides comprehensive services including, Out-Patient & In-Patient facilities, Investigation, Diagnosis and Treatment. We take pride in informing you that we were one of the earliest diagnostic facilities providing home blood collection.
Providing expert health care treatment that is based on the needs of each individual patient profile and ailment and is guided by current best practices.
Having patient conducive premises with a good environment and sufficient flexibility to meet continuously evolving needs.
An Institute that demonstrates valuable partnerships with patients and their care providers.
A World-class Institute for Clinical and Academic excellence.
An Institute that values the Professional skills, personal traits of its staff and can empathize with patients.
Exploring possibilities, Individualizing needs.
Help our patients overcome diabetes, and live life to the fullest