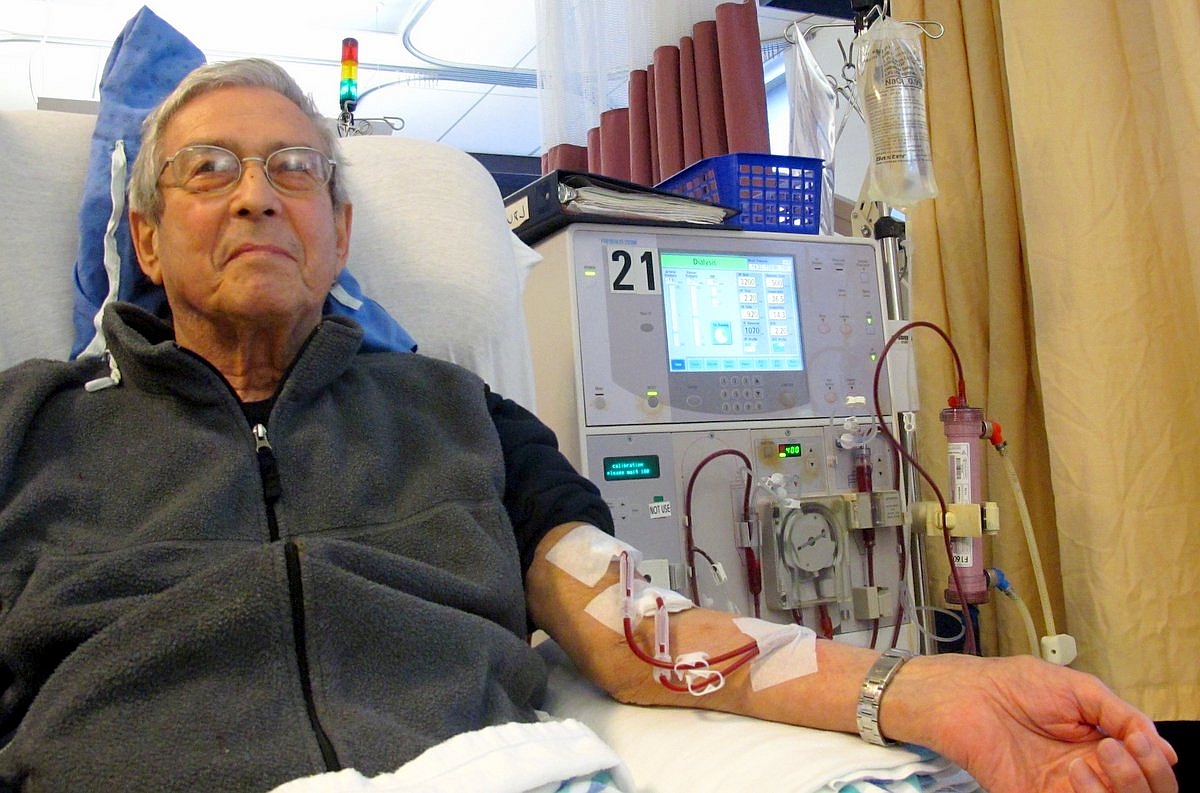 Dialysis is a process for separating substances from a liquid, especially for taking waste substances out of the blood of people with damaged kidneys.
Dialysis substitutes the natural work of the kidneys, so it is also known as Renal Replacement Therapy (RRT).
Kidney maintain a healthy balance of water, salts, and minerals and also remove metabolic waste in your blood.
Dialysis treatment is taken if you have severe symptoms such as shortness of breathe, fatigue, muscle cramps, nausea or vomiting caused due to kidney failure.
In Hemodialysis, An Artificial Kidney (Hemodialyzer) Is Used To Remove Waste And Extra Chemicals And Fluid From Your Blood. To Get Your Blood Into The Artificial Kidney, The Doctor Needs To Make An Access (Entrance) Into Your Blood Vessels. This Is Done By A Minor Intervention In Your Arm Or Neck.
Peritoneal Dialysis (PD) Is An Alternative Treatment To Haemodialysis. A Special Sterile Fluid Is Introduced Into The Abdomen Through A Permanent Tube That Is Placed In The Peritoneal Cavity. The Fluid Circulates Through The Abdomen To Draw Impurities From The Surrounding Blood Vessels In The Peritoneum, Which Are Then Drained From The Body.
Our expert dialysis team includes nephrologist, dietitian and nurses offering round the clock support.