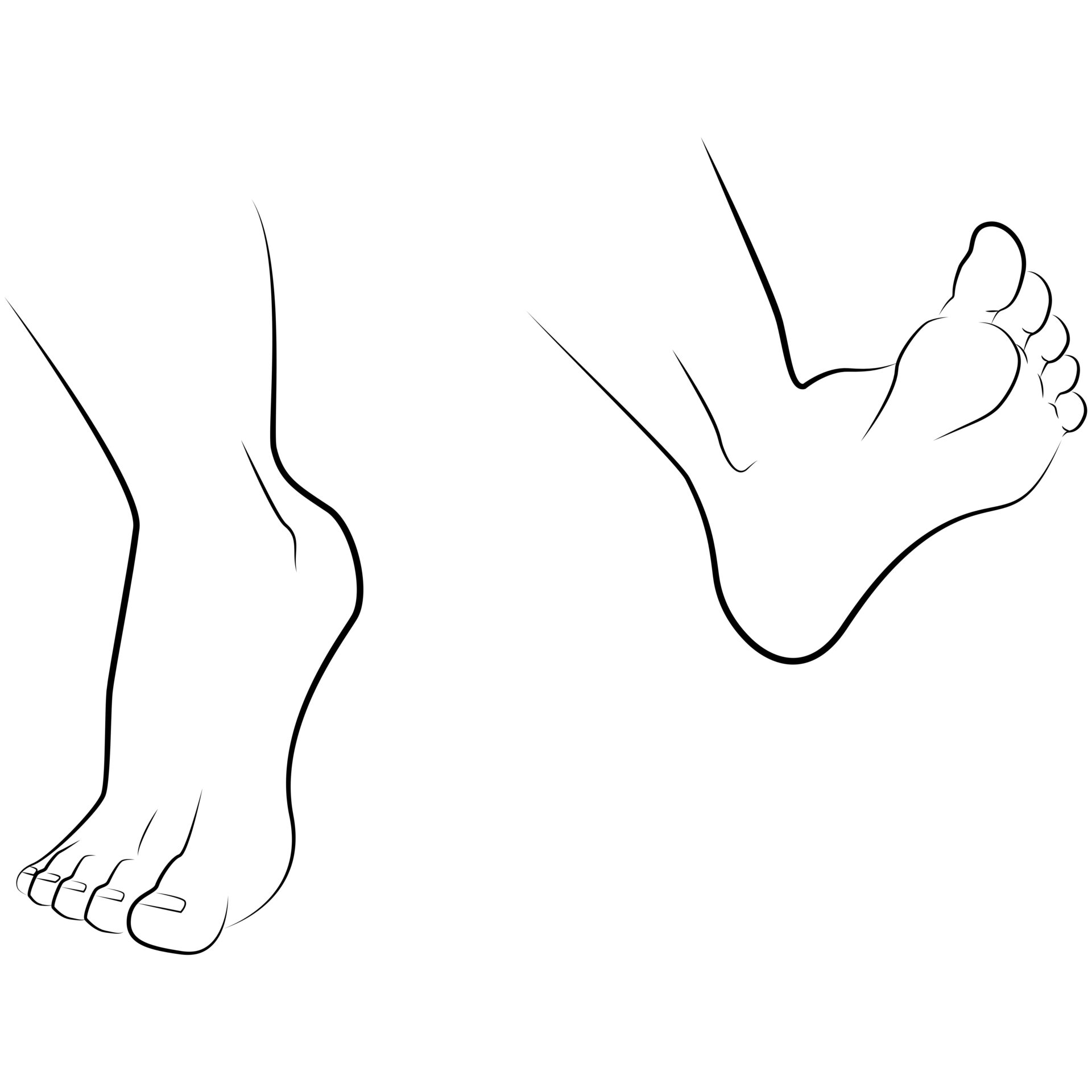 Greater awareness of diabetes related problems and their prevention is of critical importance, especially in India today. According to the International Diabetes Federation (IDF), every 30 seconds a person loses a limb to amputation because of complications resulting from diabetes. To address this grave concern we offer a host of tests at an affordable price under one roof. Based on the reports the doctors recommend the best treatment to ensure that your feet and legs are in safe hands.
The Bio-Thesiometer is an instrument designed to measure simply and accurately the threshold of appreciation of vibration in human subjects. Digital Biothesiometer is a non-invasive tool to detect the occurrence of neuropathy. It is equipped with a turning fork which works electronically and has vibration strength that is slowly increased till a patient can feel the vibratory sensation. This helps to detect the level of loss of sensation in the feet and detects neurological changes with a high degree of accuracy. Our Biothesiometer is digital with the integrated software system.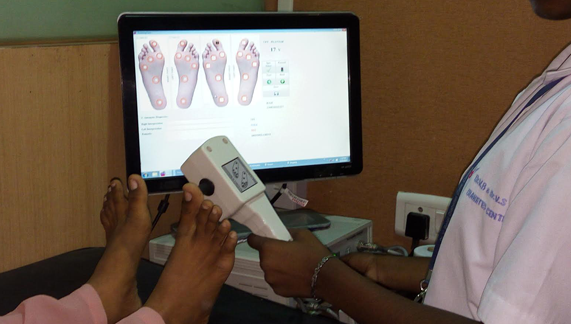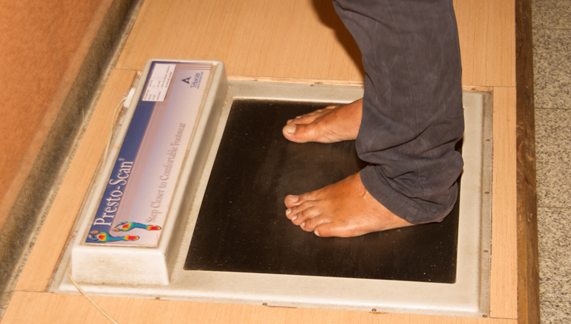 Foot Pressure Measurement using Pedomed
Pedography is the study of pressure fields that operates between the plantar surface of the foot and a supporting surface. The Plantar Pressure Pedography System in our centre helps in early recognition of the varied pressure patterns in the person suffering with neuropathy. The tool is also known as foot pressure measurement system. It is used for biomechanical analysis of posture or gait. It measures and records foot pressure in static and Dynamic modes. The system helps to detect the walking pattern of the neuropathic forefoot, Charcot foot, and the typical diabetic patient foot pattern. Based on the measurement of our highly advanced Plantar Pressure Pedography, custom made foot wear is made for each individual according to his or her needs.
Foot Pressure Measurement using Pedomed
Foot Pressure Measurement using Pedomed
Vascular deficiency is the result of blocks in the blood vessels that causes non healing ulcers and in very severe and rare instances amputations. Vascular insufficiency among diabetic patients leads to severe complications. Our comprehensive PC based Vascular Doppler Recorder identifies the existence of reduced blood flow to the legs thereby giving an early opportunity for treatment.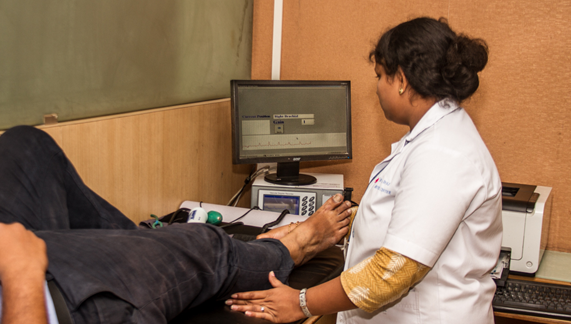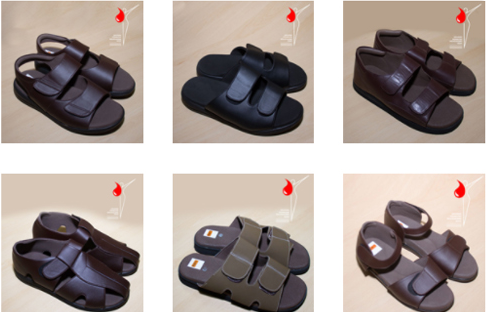 The primary goal of Diabetic footwear is to prevent complications, which can include strain, ulcers, calluses, corn or even amputations for patients with diabetes and poor circulation.
Neuropathy can also change the shape of a person's feet, which limits the range of shoes that can be worn comfortably. We have a range of footwear to be worn always at home that is economical.High end fancy models are also available at reasonable cost.Those who require custom made footwear are given special modules to address individual needs